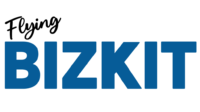 Det er med stor tilfredshed, at vi nu kan meddele, at www.videolink.dk netop har indgået et samarbejde med Kasper Holst Hansen fra FLYING BIZKIT APS. Med salget af Matematikfessor til Egmont for mere end 70 mio. DKK, kunne Kasper Holst Hansen i princippet have lænet sig tilbage og levet af gevinsten. Men savnet af at være iværksætter, fik ham til at starte sit nye firma FLYING BIZKIT APS op, blot 15 timer, efter at han stoppede som direktør i sit livsværk. Nu hjælper Kasper flere startups med at få succes i deres virksomheder. Efter en længere periode, hvor vi har holdt flere møder med Kasper, kan vi nu med stor glæde offentliggøre, at vi er blevet enige om en samarbejdsaftale, som netop matcher de behov Videolink har på vores nuværende seed stadie. Med Videolink version 2.0, har vi nu en professionel og stabilt niche-kommunikations platform, som gør at vi er klar til næste skridt, som er at finde en ny stor investor, som kan skabe grobund for, at vi kan implementere vores go to market strategi i vores forretnings-plan, og dermed indfri vores ambitiøse vækstplaner. Vi har store ambitioner, og på sigt, forventer viat kunne gå videre til Serie-A, og dermed skabe en dansk eksport succes, og på sigt blive til et Unicorn

Vi er meget glade og ydmyge over, at Kasper har vist så stor interesse i Videolink, som han kan se et stort potentiale i. Derfor, ser vi frem til et spændende og udbytterigt samarbejde, så vi sammen, kan skabe succes med Videolink, og dermed hjælpe de allersvageste, udsatte og handicappede i samfundet. Det er kort og godt vores mission med Videolink.
Skulle du være investor, VC eller lignende, så kontakt os endelig, såfremt du måtte have interesse i at komme med på vores vækstrejse. Brug vores kontaktformular her: https://videolink.dk/contact/, eller ring direkte til mig (se tlf. nr. nederst på vores webside her: www.videolink.dk).